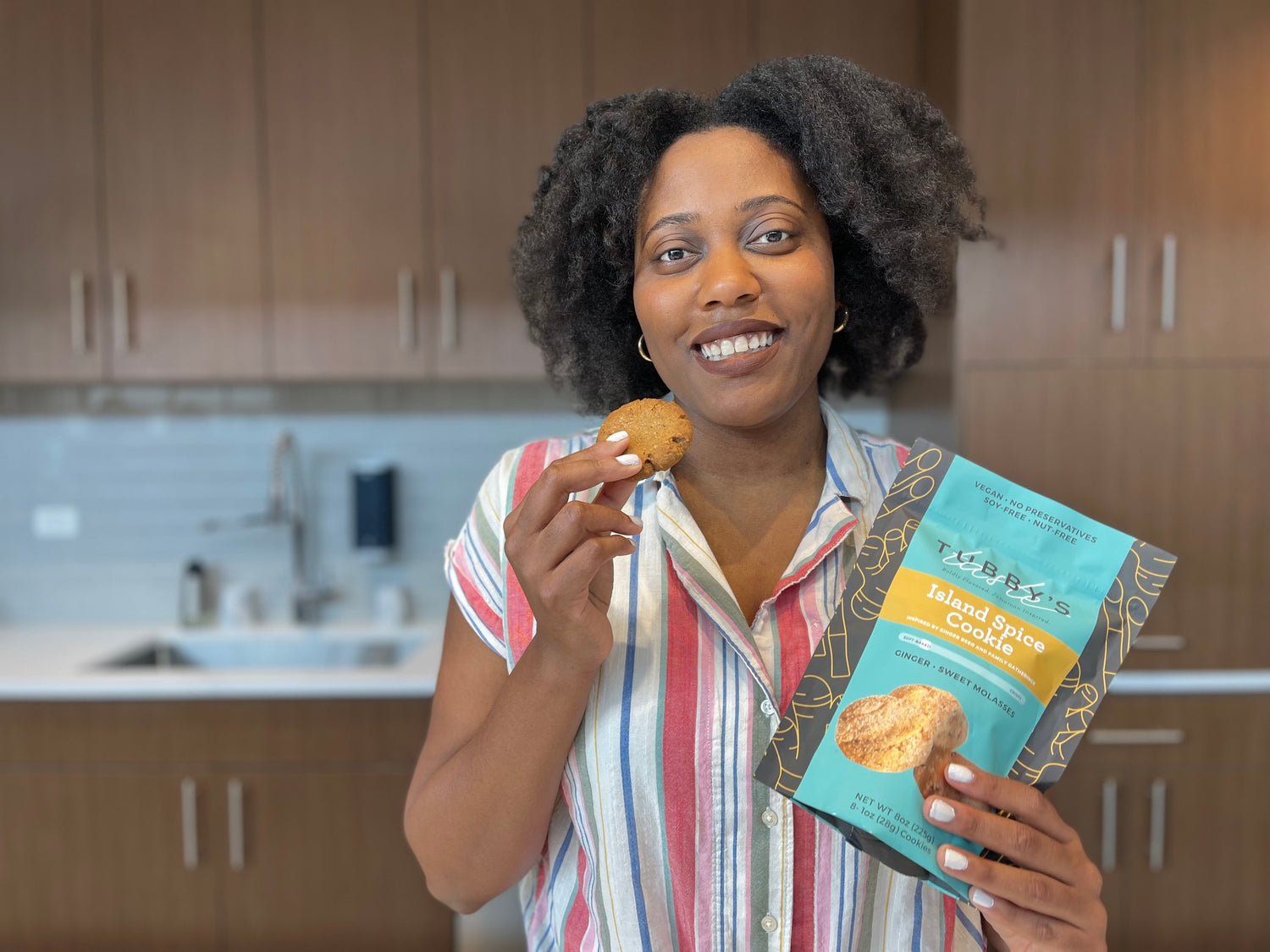 Hi! I'm Tubby!
I come from a long line of Jamaican cake ladies. Women who worked hard to keep tradition and culture alive by making traditional Jamaican cakes and selling to folks in the community.
Growing up in Miami, FL, sugar cane grew on the side of my yard, a coconut tree out front, and I could access the sweetest mangoes known to man from my neighbors' trees.
I embody the hospitality, authenticity, and love that my cake ladies instilled in me and combine that with the flavors of my culture and childhood to deliver our extremely delicious boldly flavored Jamaican-inspired vegan cookies! I know that you'll love them!
With flavors that appeal to the more traditional (coconut oatmeal cinnamon, ginger and sweet molasses, and mocha oat chocolate chip), to the most adventurous (grapefruit pineapple hibiscus, and mango coconut lime)– we truly have something for everyone!
Try Our Cookies
Good Morning America Featured Tubby's Taste Cookies!
Enjoy Our ⭐️ ⭐️ ⭐️ ⭐️ ⭐️ Rated Soft-Baked Homemade Tasting Cookies Without the Hassle! Enjoy at Room Temp or Go from Frozen to Fresh in a Flash⚡️. Your Secret's Safe with Us: No One Will Know You Didn't Bake Them! 😉